2014 has been absolutely crammed for me as a technical communications professional. My primary work at Aviat Networks has been VERY busy, with several new documentation sets released for major new products, especially CTR 8500/8300. On my own time, for further projects I've been expanding my SEO and e-commerce skills.
Earlier this year I launched a blog for the Technical Communicators Association of New Zealand, and I've been blogging regularly over there, as well as wrangling guest bloggers – you can see my posts here. A blog post I did for Ada Lovelace day, about being a woman in tech, received some positive attention – the post is here.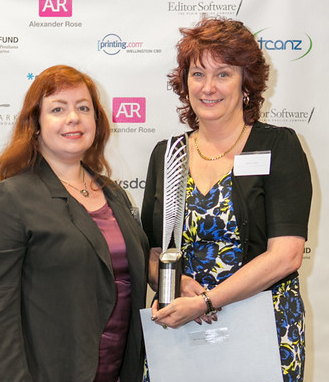 For further volunteering, I also emceed another TCANZ conference and was honored by another year judging the Plain English Awards. Next year, due to some conflicting travel, I won't be judging the Plain English Awards – but the superb professionals I have met through TCANZ and the Awards themselves made it easy for me to recommend some potential new judges.
For 2015 my plan is to take some steps forward – I'm intrigued by e-commerce, and I need to update this site, which I set up in 2011. In the meantime, it is a glorious summer day here at the end of a New Zealand year, and a dear friend is visiting us, a fellow alumna of Bryn Mawr College. So I will enjoy the last two days of 2014 before getting back to work.